Turn Every Hour into a "Happier Hour"
Podcast: Play in new window | Download
In today's fast-paced world, time often feels like our scarcest resource.
UCLA Professor Cassie Holmes, author of the groundbreaking book Happier Hour, offers a revolutionary approach to reclaiming time by sharing research-backed strategies to turn every hour into a "happier hour."
In this episode, discover how to allocate your time to bring true fulfillment, not just a sense of busyness.
Learn actionable steps to sidestep distractions, capture moments of joy and purposefully design your schedule. Holmes's practical toolkit will empower you to view your life without regret, and to embrace a lifestyle where time becomes your alley, not your enemy.
---
Cassie Holmes
Cassie Holmes is an award-winning professor at the UCLA Anderson School of Management and an expert on time and happiness. Holmes' research examines how focusing on time (rather than money) increases happiness, how the meaning of happiness changes over the course of one's lifetime, and how much happiness people enjoy from extraordinary versus ordinary experiences. Holmes' bestselling book Happier Hour: How to Beat Distraction, Expand Your Time, and Focus on What Matters Most is a bright, relatable guide to recharging and the ultimate antidote to overscheduling. Holmes' research has been published in such top-tier academic journals as Psychological Science and the Journal of Consumer Research. Popular accounts of her work have been featured on NPR and appeared in The Economist, The New York Times, The Wall Street Journal, the Financial Times, Scientific American and the Boston Globe. Her research on "giving time" was featured in New York Times Magazine's "32 Innovations that Will Change Your Tomorrow." Poets & Quants called her one of the Best 40 Business Professors Under 40, and received the Early Career Award for her distinguished scholarly contributions to her field from both the Association of Consumer Research and the Society of Consumer Psychology. Holmes was a tenured faculty member and award-winning teacher at the Wharton School at the University of Pennsylvania. She has a PhD from Stanford University's Graduate School of Business, and a BA from Columbia.
Celeste Headlee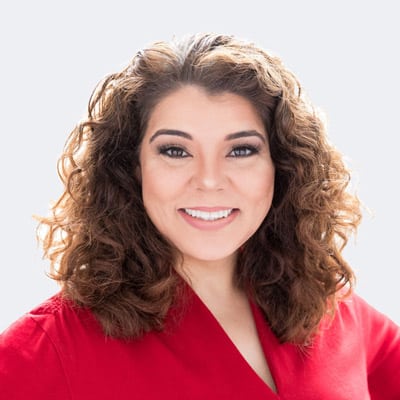 Celeste Headlee is a communication and human nature expert, and an award-winning journalist. She is a professional speaker, and also the author of Speaking of Race: Why Everybody Needs to Talk About Racism—and How to Do It, Do Nothing, Heard Mentality, and We Need to Talk. In her twenty-year career in public radio, she has been the executive producer of On Second Thought at Georgia Public Radio, and anchored programs including Tell Me More, Talk of the Nation, All Things Considered, and Weekend Edition. She also served as cohost of the national morning news show The Takeaway from PRI and WNYC, and anchored presidential coverage in 2012 for PBS World Channel. Headlee's TEDx talk sharing ten ways to have a better conversation has over twenty million total views to date. @CelesteHeadlee
---
Additional Resources
Photo credit: iStock/ Rudzhan Nagiev