Navigating a Job Search and Career Transition | That's a Good Question
Podcast: Play in new window | Download
Over the last several years, professionals have reprioritized what's important and taken a different approach to their careers. But the process to figure out what's right and how to make a strategic move can be daunting.
In this episode of That's a Good Question, we help our listener navigate the transition from entrepreneur into a corporate career. Joining us to help is guest expert Leena Shah, global program leader of global drug development at Bristol Myers Squibb. Through active problem solving, practical advice and shared experiences, we will explore strategies to best approach a job search, identify the right role and ways to best communicate your value.
Walk away with clarity and be empowered to regain control so you can take a strategic approach for making your next move.
---
Leena Shah, Pharm. D.
Leena Shah, Pharm. D., is global program leader, global drug development at Bristol Myers Squibb. Shah oversees a matrix team and develops and executes a strategic integrated development plan in partnership with cross-functional leaders for an immunology asset across multiple indications. In this role, Shah serves as an integrated, end-to-end leader from drug development to commercialization. Shah joined Bristol Myers Squibb in 2014 with extensive drug development experience, most having worked in leadership roles at Roche for over 13 years, across the drug development continuum including early & late research & development, medical affairs and business development. At Bristol Myers Squibb, she has led diverse, large teams across clinical operations, worldwide medical and commercialization, to develop strategies that informed and drove investment decisions. She is most notably recognized for her expertise in drug development, strategic thinking, innovative approaches, and inclusive leadership. Shah completed the Rutgers Post-Doctoral Fellowship Program in clinical research and earned her BS and Doctor of Pharmacy from Rutgers, The State University of New Jersey.
Celeste Headlee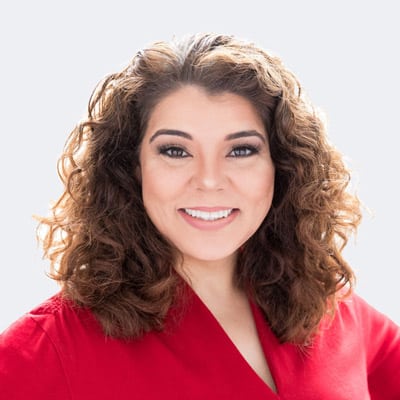 Celeste Headlee is a communication and human nature expert, and an award-winning journalist. She is a professional speaker, and also the author of Speaking of Race: Why Everybody Needs to Talk About Racism—and How to Do It, Do Nothing, Heard Mentality, and We Need to Talk. In her twenty-year career in public radio, she has been the executive producer of On Second Thought at Georgia Public Radio, and anchored programs including Tell Me More, Talk of the Nation, All Things Considered, and Weekend Edition. She also served as cohost of the national morning news show The Takeaway from PRI and WNYC, and anchored presidential coverage in 2012 for PBS World Channel. Headlee's TEDx talk sharing ten ways to have a better conversation has over twenty million total views to date. @CelesteHeadlee
---
Additional Resources
Photo credit: iStock/ ozcan yalaz