Lessons in Resilience and Recovery
Podcast: Play in new window | Download
This episode highlights the resilience and courage of an extraordinary woman: Shoshana Johnson, the first Black female prisoner of war in U.S. military history and a Purple Heart recipient. Johnson has proven her strength in the face of adversity, and now she shares her experiences as an author and speaker.
In a heartfelt discussion with  award-winning journalist and author Celeste Headlee, we delve into Shoshana's journey of survival, her advocacy for veterans, and her efforts to support women in the military.
Read more

: Lessons in Resilience and Recovery
---
Excerpt from I'm Still Standing: From Captive U.S. Soldier to Free Citizen – My Journey Home:
"You will have the operation tomorrow", the doctor said. "Do not eat until I come for you again for the surgery", he instructed, and he left. I was nervous about having surgery, but my legs weren't getting any better. After four days, I was still losing blood, still bleeding through the bandages, and my wounds looked raw and horrible.
Pain was my constant companion. I figured anything they could do to help the wounds would be better than doing nothing. I laid down that night not sure if I could sleep, nervous about the surgery. A couple of hours later, my cell door opened. The light from the hallway suddenly spilled into the small room, blinding me for several moments. The doctor, the nurse, and a guard were there. They stood me up and blindfolded me using a sleep mask. They didn't bother tying my hands this time.
They shuffled me down the hall of the prison and I could hear them getting others out of their cell. I figured it was Hudson and Hernandez, the others who had been wounded. The doctor hadn't told me we would all be going. But I was glad not to be the only one. They took us all outside, propping me up all the way. For a few brief moments, I was outside. The night air seemed crisp and refreshing after so much time in the confines of my cell.
After a couple of seconds, I smelled cordite from all the automatic gunfire I had been hearing and suddenly realized how close to the fighting we must have been. I smelled fire, stuff burning, and the general rot that comes from too many smells mixed together. They quickly hustled us into the back of a truck and we took off into the night. We all jostled around in the back as we careened through the streets, automatic weapons fire and the thump of small explosions going off all around us.
Occasionally I heard a high scream and then a sudden heavy boom. That could only mean a U.S. bomb. The Iraqis didn't have stuff like that. It was impossible to figure out where it was coming from as we turned and swerved down the streets.
It was horrible being blindfolded, not knowing where we were going, not able to see where the firing was coming from. Much of it was close. I knew the driver was going fast as to avoid being a target. As nervous as I was about the surgery and about getting hit by some random bullet, it felt good to know that Americans were close. I rode in the truck silently rooting for my side to kick some righteous ass.
---
Shoshana Johnson
Shoshana Nyree Johnson was born in the Republic of Panama. She attended the University of Texas at El Paso, and later joined the U.S. Army in 1998. In February 2003, Johnson received orders to deploy to Iraq as a Food Service Specialist, (92G) with the 507th Maintenance Company, 5/52 Battalion 11th Brigade. On March 23, Johnson was in a convoy that was ambushed in the city of an-Nasiriyah. Johnson received a bullet wound to her ankle. She and 5 others were captured and taken Prisoners of War. House raids conducted by U.S. Marines in the city of Samarra, Iraq, resulted in the successful rescue of seven POWs on April 13. Later, Johnson came back to a heroes welcome in the U.S. with a cheering crowd of over 3,000 people. Specialist Johnson retired from the Army on an Honorable Discharge on December 12, 2003. Johnson's awards and decorations include the U.S. Army Service Ribbon, Army Commendation Ribbon, National Defense Ribbon, Good Conduct Medal, Bronze Star Medal, Purple Heart Medal, and the Prisoner of War Medal. U.S. Army officials identified Johnson as the first female POW of Operation Iraqi Freedom, and the first black female POW in US war history. Johnson was awarded the Order of Manuel Amador Guerrero by her native country of Panama, it's the highest honor. Johnson has penned a memoir about her experience entitled I'm Still Standing: From Captured Soldier to Free Citizen-My Journey Home. The biography was nominated for a NAACP Image Award and is a national bestseller.
Celeste Headlee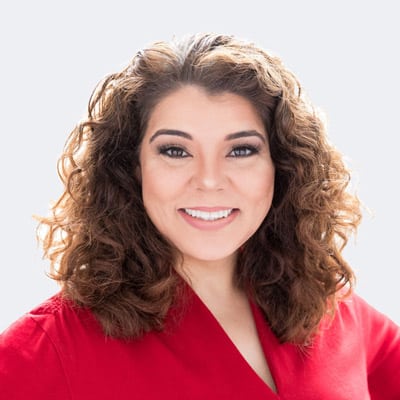 Celeste Headlee is a communication and human nature expert, and an award-winning journalist. She is a professional speaker, and also the author of Speaking of Race: Why Everybody Needs to Talk About Racism—and How to Do It, Do Nothing, Heard Mentality, and We Need to Talk. In her twenty-year career in public radio, she has been the executive producer of On Second Thought at Georgia Public Radio, and anchored programs including Tell Me More, Talk of the Nation, All Things Considered, and Weekend Edition. She also served as cohost of the national morning news show The Takeaway from PRI and WNYC, and anchored presidential coverage in 2012 for PBS World Channel. Headlee's TEDx talk sharing ten ways to have a better conversation has over twenty million total views to date. @CelesteHeadlee
---
Additional Resources