Leadership Lessons from IBM Trailblazer Ginni Rometty
Podcast: Play in new window | Download
Today's episode features leadership trailblazer and former IBM CEO Ginni Rometty in conversation with Fortune's Ellen McGirt. From navigating a challenging childhood to becoming one of the world's most influential business leaders, Rometty is a unique leader and an amazing role model for business leaders everywhere.
This conversation, originally recorded for the 2023 California Conference for Women, explores the pivotal milestones from Rometty's life and career to form a blueprint for how we can use "good power" to advance our careers, inspire our teams, improve companies, and create healthier societies.
With a mix of personal experiences and actionable coaching advice, walk away with invaluable lessons around authentic leadership and ways to redefine power to drive meaningful change for ourselves, our organizations, and our communities. This conversation originally took place at the 2023 California Conference for Women.
This episode is sponsored by Cisco.
---
Ginni Rometty
Ginni Rometty is the former chairman, president, and chief executive officer of IBM. She became CEO of IBM in 2012 and retired from the company on December 31, 2020. Rometty reinvented more than 50 percent of IBM's portfolio, built a $25 billion hybrid cloud business and established IBM's leadership in AI, quantum computing, and blockchain. Under Rometty's leadership, IBM achieved record results in diversity and inclusion through programs that extended parental leave, made it easier for women to return to the workforce, and more.
Rometty is the co-chair of OneTen, an organization that is combining the power of US companies to upskill, hire, and promote one million Black Americans over the next 10 years into family-sustaining jobs with opportunities for advancement. She is the author of GOOD POWER: Leading Positive Change in Our Lives, Work, and World (March 7, 2023; Harvard Business Review Press).
Celeste Headlee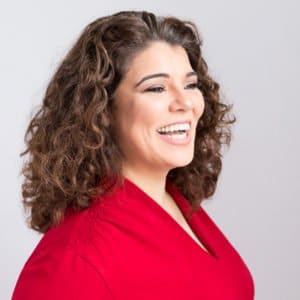 Celeste Headlee is a communication and human nature expert, and an award-winning journalist. She is a professional speaker, and also the author of Speaking of Race: Why Everybody Needs to Talk About Racism—and How to Do It, Do Nothing, Heard Mentality, and We Need to Talk. In her twenty-year career in public radio, she has been the executive producer of On Second Thought at Georgia Public Radio, and anchored programs including Tell Me More, Talk of the Nation, All Things Considered, and Weekend Edition. She also served as cohost of the national morning news show The Takeaway from PRI and WNYC, and anchored presidential coverage in 2012 for PBS World Channel. Headlee's TEDx talk sharing ten ways to have a better conversation has over twenty million total views to date. @CelesteHeadlee
Additional Resources: