How to Be Taken Seriously | That's a Good Question
Podcast: Play in new window | Download
PROBLEM: How do I manage being a young woman in a director level role? I find that it can be challenging in getting folks to take me seriously. I run a department of three offices with multiple full-time staff and oversee a critical area of compliance. While I don't want to completely change how I engage with others, or how I present myself, I'd like to know if there are things I can do differently to minimize this issue.
—–
Age bias impacts employees at all stages in their career — and research shows that it's hitting young workers just as much as their older counterparts. Many younger employees find it challenging to get others to take them seriously.
Through active problem solving, practical advice and shared experiences, we will explore strategies to boost your presence, increase your influence, and communicate with confidence. Learn how to garner the respect you deserve while remaining your authentic self.
---
Susan Poser
Susan Poser brings more than 25 years of experience in a variety of roles from marketing, finance, value selling, operations and program management. As VP of Culture & Engagement for Oracle's North America Infrastructure Sales, Susan is responsible for developing and executing employee lifecycle programs including hiring and onboarding, to career growth and employee experiences, with the end result being attraction, retention and loyalty for the 5,000 person organization. Susan is an executive sponsor for Oracle Women Leaders in San Diego and Oracle Professional Asian Leaders, globally. In addition, Susan serves as the Board Chair for Athena, a non-profit business league focused on advancing one million women leading in STEM by 2030.
Celeste Headlee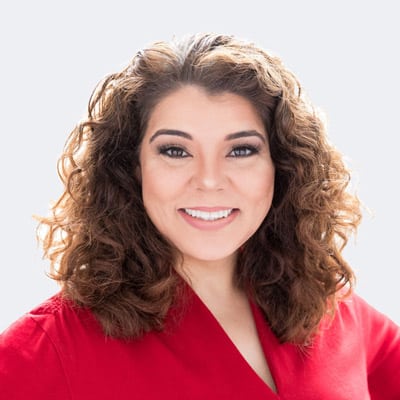 Celeste Headlee is a communication and human nature expert, and an award-winning journalist. She is a professional speaker, and also the author of Speaking of Race: Why Everybody Needs to Talk About Racism—and How to Do It, Do Nothing, Heard Mentality, and We Need to Talk. In her twenty-year career in public radio, she has been the executive producer of On Second Thought at Georgia Public Radio, and anchored programs including Tell Me More, Talk of the Nation, All Things Considered, and Weekend Edition. She also served as cohost of the national morning news show The Takeaway from PRI and WNYC, and anchored presidential coverage in 2012 for PBS World Channel. Headlee's TEDx talk sharing ten ways to have a better conversation has over twenty million total views to date. @CelesteHeadlee
---
Additional Resources
Photo credit: iStock/ Ponomariova_Maria