Job Opportunities From Our Sponsors
At State Street, we're firmly committed to fostering a diverse and inclusive workplace wherever we operate across the globe. As a leading financial services provider to some of the world's most sophisticated institutions, we know that our strength comes from the variety of perspectives each employee brings.
---
Bentley University seeks to attract talented individuals who are committed to our mission of educating creative, ethical and socially responsible students who will become organizational leaders. All members of our faculty and staff play a critical role in creating an inspiring, compassionate and diverse community that cultivates the lifelong development of our students. Bentley believes that promoting diversity plays an essential role in its educational mission by fostering greater innovation and creativity, attracting the widest pool of qualified applicants to its work force, and enhancing its communication and relationships with the community. Bentley is proud to be an employer of choice, offering comprehensive benefits, a welcoming community, and a beautiful work environment.
---
We came to Biogen to solve the unsolvable. We stay to create new possibilities and grow together. We work fearlessly and go beyond because we care deeply about making a difference and changing lives.
---
At Bose, we believe in the power of sound.
It's the most powerful force on earth. And we've dedicated ourselves to improving it for nearly 60 years. Ever since our founder, Dr. Amar Bose, bought a stereo system and thought, "I can make this better," we've been relentlessly pushing forward to the next best thing.
Innovation is more than what we do. It's who we are — constantly learning and constantly curious. We never stop imagining what better sound sounds like. We're music fanatics and audio engineers. We're explorers and inventors and dreamers. And we're passionate down to our bones about making whatever you're listening to a little more magical.
---
Boston Globe Media Partners is New England's largest news gathering organization — and much more. We are committed to being an indispensable, trusted, reliable source of round-the-clock information. Through the powerful journalism from our newsroom, engaging content from our content marketing studio, or through targeted advertising solutions, brands and marketers rely on us to reach highly engaged, educated and influential audiences through a variety of media and experiences.
---
Ready to Make a World of Difference? At Boston Scientific people are at the heart of everything we do. From the employees behind our state-of-the-art medical solutions to the patients our products help. Every day, across the globe, we work at the leading edge to make a world of difference in patients' lives. Whose life will you touch?
---
At Bristol Myers Squibb, we're creating innovative medicines for patients fighting serious diseases. We're also nurturing our own diverse team with inspiring work and challenging career options. No matter the role, each one of us makes a contribution. Together, we make the difference.
---
Cisco was named the #1 World's Best Workplace!
We've always known it, now the rest of the world does too. From purposeful work that's making a global impact to a company culture that empowers employees to 'be you, with us' and encourages giving back – Cisconians have a lot to be proud of! So, yeah, we're shouting this one from the mountaintops.
---
We believe some of the most knowledgeable, resourceful, and business-savvy people in the financial services industry come to work at Commonwealth—and they stay. Imagine keeping company with big thinkers and even bigger doers who share a common purpose to make a profound difference. Figure in an experience-it-to-believe-it culture, massive growth potential, and benefits galore, and you get the full impression.
We're a community of people committed to delivering a standard of service that's so high, our clients—the advisors we serve—would never want to be without us. Do you have what it takes? Explore our roles now.
---
Converse is a place to explore your potential, obliterate boundaries and push out the edges of what can be. We seek people who can lead, grow, think, dream, and create. Our culture thrives by embracing diversity and rewarding imagination. At Converse, it's about each person bringing their authentic self, skills, and passion to serve the daring spirit of youth.
---
WHY WORK WITH US?
Working at MilliporeSigma, EMD Serono, and EMD Performance Materials (the North American businesses of Merck KGaA, Darmstadt, Germany) goes far beyond just having a job to make ends meet. Fueled by purpose and rewarded with personal fulfillment, our people are shaping how the world lives, works and plays through next generation advancements in technology and science. For more than 350 years across the world, we have passionately pursued our curiosity to find novel and vibrant ways of enhancing the lives of others.
WE'VE GOT A LOT TO OFFER
Our employees shape the success and foundationof our company and products. Competitive compensation and benefits that reflect the qualifications of our employees are part of the standard package at our company. A career with us provides you with flexibility to adapt to your priorities in life. We support a diverse workforce and are sensitive to your needs. We want to make your life and your work even more rewarding.
Curious?
---
Fidelity Investments is a privately held company with a mission to strengthen the financial well-being of our clients. We assist companies and non-profit organizations in delivering benefits to their employees; and, provide institutions and independent advisors with investment and technology solutions to help invest their own clients' money.
Join Us
At Fidelity, you'll find endless opportunities to build a meaningful career that positively impacts peoples' lives, including yours. We welcome associates with different backgrounds and perspectives to help us make a difference for our customers and our communities. We invite you to Find Your Fidelity at fidelitycareers.com.
---
Foundation Medicine, Inc. (FMI) began with an idea—to simplify the complex nature of cancer genomics, bringing cutting-edge science and technology to everyday cancer care. Our approach generates insights that help doctors match patients to more treatment options and helps accelerate the development of new therapies. Foundation Medicine is the culmination of talented people coming together to realize an important vision, and the work we do every day impacts real lives.
---
Hologic is a force for good. A place where people with ambition, hunger and unstoppable potential thrive. We are as successful as the talent that powers us. The select few. The best of the best. Those prepared to push boundaries, drive change and collaborate with the world's brightest minds. We have a beautiful ecosystem where our employees have the opportunities to grow, progress and unleash their talents to better the lives of women all over the world are immense.
Come join us today.
---
At Johnson & Johnson, we're proud to be at the forefront of driving the type of critical change needed to align workplace policies with the realities of the 21st Century family, and have created an environment where our employees can actively engage in their health and achieve their 'best self' at work, home and in their communities.
That's done through the greater flexibility we offer today, like our new Parental Leave Policy for New Additions, enhanced adoption and fertility benefits, and brand-new benefits for nursing mothers, and of course, company-wide equality in gender pay, because these are all important parts of the equation
In addition, our internal Women's Leadership Initiative engages men and women throughout the company supporting women's development throughout their careers with continuing education and mentoring programs at all levels.
---

WHAT DOES JUNIPER NETWORKS DO?
We connect technology—and people. Our team of innovators brings simplicity to networking with our products, solutions and services.
At Juniper Networks, we provide access to nearly everything that connects the world digitally. We make the advanced technologies that give organizations the power to connect everything and everyone, solve problems and capture opportunities. But we also empower people to connect their ideas to the world around them and bring their vision to life.
WHY SHOULD I WORK AT JUNIPER?
We strive to help Junivators forge meaningful connections that advance their careers, elicit recognition and engage the greater community in ways that make a real difference in people's lives. Our culture emphasizes connection, community, authenticity and passion.
Juniper exists to solve the world's most difficult problems, and we'd love to include you in our journey.
WHAT CAN I DO AT JUNIPER?
You can become part of a collaborative team and work on projects that are changing the world – and have a chance to shine.
We're looking for curious candidates with diverse backgrounds and unique perspectives who want a position in Engineering, Sales, Marketing, Customer Support, Corporate IT and Manufacturing Operations. Join us at Juniper and make connections that matter!
---
At Liberty Mutual, one of the leading property and casualty insurers in the country, you'll discover an organization as dedicated to your future as we are to those of our customers, and a chance to make a real impact in peoples' lives. You'll also find an innovative, collaborative work environment where you can confidently embrace today and pursue tomorrow.
Liberty Mutual believes diversity is about all of us. We value all that each individual brings to the organization. By offering programs and benefits intended to instill a sense of belonging in the workplace, we empower each person to make things better for each other and our customers. Our Employee Resource Groups (ERGs) bring employees of different ethnicities, cultures, and races together, fostering inclusivity and personal development in support of our broader business objectives. Everyone is welcome, and anyone can be an ally.
For many years running, we have been recognized annually as a "Great Place to Work" and named by Forbes as one of the best employers in the country for new graduates and women—as well as one of America's Best Employers for Diversity. Liberty Mutual values a flexible work-life balance and bringing your whole self to work. Explore opportunities to come join our team today!
For more information, visit: jobs.libertymutualgroup.com
---
At Merck, we seek to discover and champion the latest, most promising advancements against the world's greatest health challenges. By bringing together talented individuals from different backgrounds and with diverse perspectives, we can approach problems collectively to find new and innovative solutions. A career at Merck will not only help you develop as a professional, but make a global impact too.
---
Founded in 1930, Ocean Spray is a vibrant agricultural cooperative owned by more than 700 cranberry farmers in the United States, Canada and Chile who have helped preserve the family farming way of life for generations. The Cooperative's cranberries are currently featured in more than a thousand great-tasting, nutritious products in over 100 countries worldwide. Leading by purpose, Ocean Spray is committed to the power of good—creating good, nutritious food that has a direct and powerful impact for the health of people and planet. All for good. Good for all. Looking for a place where you can make an impact and drive your career? Check out oceansprayjobs.com!
---
Day 1. It's something everyone experiences when they join a new company, whether they're a student, a recent graduate or a seasoned professional. P&G's Day 1 starts with you doing something that matters – making an impact on the world, P&G brands, and your career.
We hire based on the potential we see in people, so here, you'll be trusted to dive right in, take the lead, use your initiative, and build billion-dollar brands that help make everyday activities easier and make the world a better place. You'll be doing meaningful work that takes your career places you never imagined. Join us, and you'll be part of this effort from Day 1.
From early on, you'll be at the core of breakthrough innovations, be given exciting assignments, lead initiatives, and take ownership and responsibility. And you'll do this in creative work spaces where new ideas flourish. All the while, you'll receive world-class training to help you become a leader in your field. And it's not just about what you'll do, but how you'll feel: welcomed, valued, purposeful, challenged, heard, and inspired.
---
At Rapid7, we value collaboration, innovation, and diversity, and to us, our core values are more than just written on the walls, we live by them every day. We strongly encourage you to bring your authentic self, curiosity, and fresh perspectives to challenge conventional ways of thinking. We provide a platform for you to have an amazing career experience with us and to continue learning along the way. Together, we can make an impact to close the security achievement gap and provide unmatched experiences to our customers.
---
At Raytheon we are committed to driving strategic growth, establishing an inclusive culture, and developing an environment for learning, because companies that depend on innovation must draw upon the skills of lifelong learners. Our world class talent – operating around the globe – has a unique understanding of mission requirements and how to apply advanced technology with speed and agility to provide our customers a distinct operational advantage.
---
Bring your unique perspective to our diverse team. Challenge the status quo, drive smarter & faster innovation, and become part of our continued evolution to play to win. Take charge of the possibilities. Create work/life balance to meet your needs.
We understand change is inevitable and necessary. We believe supporting each other through change makes us stronger together. In these unprecedented times, that sentiment is even clearer. That's why we've created an environment of wholehearted belonging. Our Employee Resource Groups: Women Inspiring Sanofi Excellence (WISE), VETS, ParentsConnect, and more continually engage employees of all backgrounds to support women to succeed.
---
Target is an iconic brand, a Fortune 50 company and one of America's leading retailers. Target values the nearly 350,000 individuals who come together as a team to serve its guests. The company has long invested in its team by giving them opportunities to grow professionally, take care of themselves, each other and their families and make a difference for Target guests and their communities.
Our team is 57% female, and representation of female leaders across our business is a source of tremendous pride for our organization. From specific leadership development programs to our Women's Business Council, Target values hiring, retaining and developing female executives. Our commitment to women also shines through our partnerships with the Network of Executive Women, National Association of Female Executives and Catalyst (of which our CEO is a board member).
---
At Takeda, we are transforming the pharmaceutical industry through our R&D-driven market leadership and being a values-led company. To do this, we empower our people to realize their potential through life-changing work. As the largest biopharma employer in Massachusetts, we offer stimulating careers, encourage innovation, and strive for excellence in everything we do. We foster an inclusive, collaborative workplace, in which our teams are united by an unwavering commitment to deliver Better Health and a Brighter Future to people around the world.
---
Engineer a Difference
Teradyne is at the center of technologies that change our world. We are the test and automation experts behind the electronics that you use every day. Our customers are the world's leading technology companies and they depend on us to make sure their products perform as they were designed, every single time.
At Teradyne, we offer opportunity for immediate impact. We encourage diversity of thought from every team member. We operate in an inclusive, fast-paced environment that encourages continuous exploration and empowers employees to learn something new every day. It's an exciting business and we're looking for talented people who share our passion.
---
Your Future at Thermo Fisher Scientific
As the world leader in serving science, we empower our people to advance innovative technologies, develop meaningful solutions, and build rewarding careers. With revenues of $17 billion and the largest investment in R&D in the industry, we give our 50,000 extraordinary minds the resources and opportunities to make significant contributions to the world. Explore the professional possibilities at Thermo Fisher Scientific, and join us.
---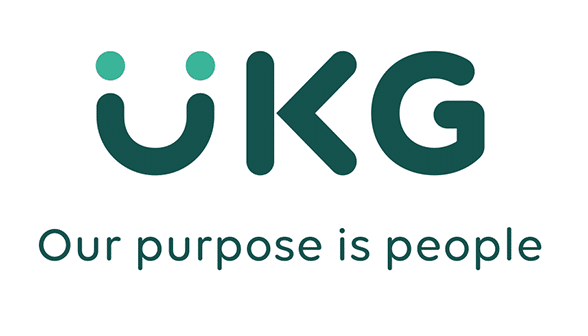 At UKG, Our Purpose Is People. That's as true for our employees as it is for our customers. We strive to create an employee experience that equips and empowers our people with the tools and resources they need to do their most inspired work.
We strive to create a culture of belonging and an employee experience that empowers our people, and we are known and frequently recognized for our inclusive workplace culture.
---
Vertex is a global biotechnology company that invests in scientific innovation to create transformative medicines for people with serious and life-threatening diseases.
We discovered and developed the first medicines to treat the underlying cause of cystic fibrosis (CF), a rare, life-threatening genetic disease. In addition to clinical development programs in CF, Vertex has more than a dozen ongoing research programs focused on the underlying mechanisms of other serious diseases.
Founded in 1989 in Cambridge, Massachusetts, our corporate headquarters is now located in Boston's Innovation District, and our international headquarters is in London, United Kingdom. We currently employ approximately 2,500 people in the United States, Europe, Canada, Australia and Latin America with nearly two-thirds of our staff dedicated to research and development.
Vertex is consistently recognized as one of the industry's top places to work by Science Magazine, The Boston Globe, Boston Business Journal and the San Diego Business Journal. Our research and medicines have also received esteemed recognitions, including the Robert J. Beall Therapeutics Development Award, the French Prix Galien and the British Pharmacological Society awards.